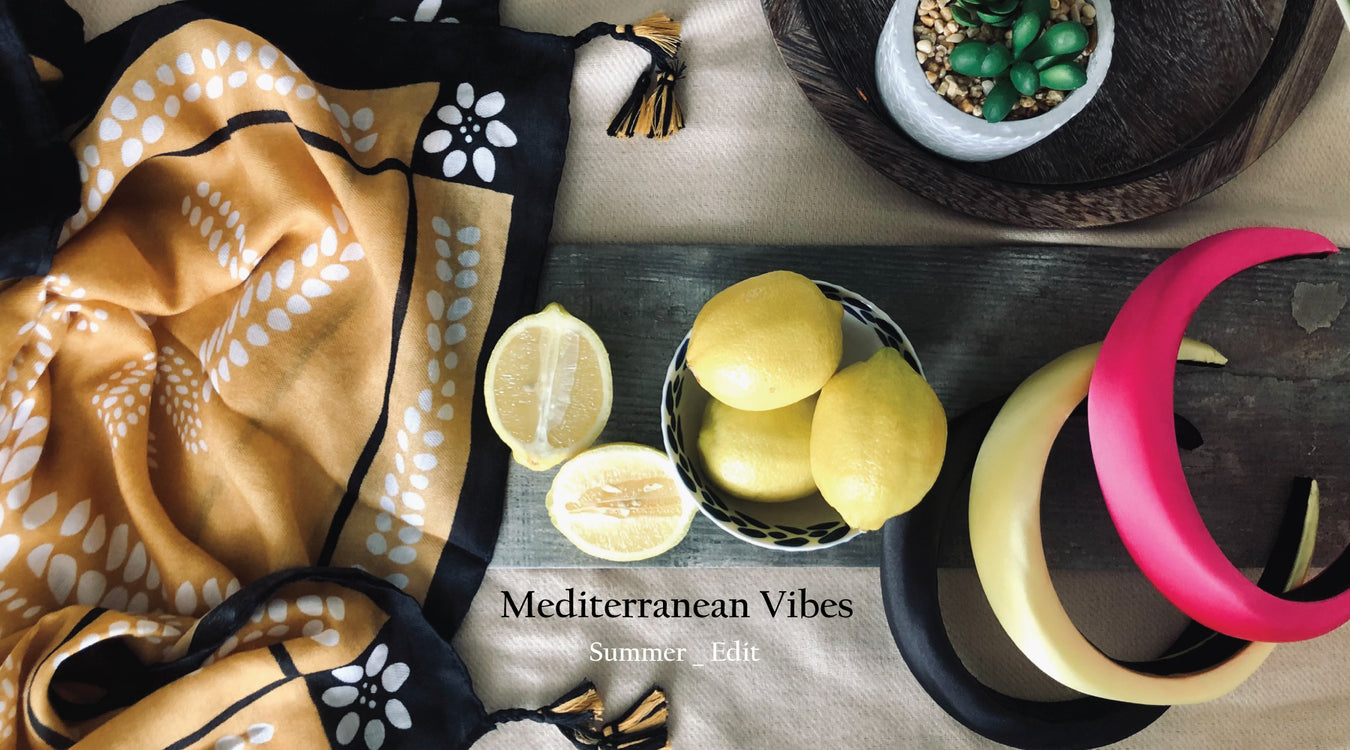 Mediterranean Vibes
Chase blue skies and carefree fashion with our Mediterranean-inspired accessories. From Portugal to Malta, explore boldly patterned scarves and ocean motifs featuring lobsters and nautical stripes. Pair with our jewellery for a spirited summer style.
 Our easy-breezy accessories are ideal for keeping you cool on your summer staycation, so go discover subtropical style that brings sunshine to your wardrobe.
Our love of the Mediterranean is, 
eternal!
95960

Give outfits a colourful finishing touch with this lightweight scarf with an ombre watercolour print. Made from a luxurious fabric, it features a ...

View full details

95839

Give your outfit batik vibe with this light weight scarf. Our summer scarves are made from super lightweight material to easily layer over any neut...

View full details

95961

Give outfits a colourful finishing touch with this lightweight scarf with an ombre watercolour print. Made from a luxurious fabric, it features a ...

View full details

95675

Welcome one of our new prints into your accessories collection this season with our much-loved printed light weight scarf. Lightweight, made from ...

View full details

95674

Welcome one of our new prints into your accessories collection this season with our much-loved printed light weight scarf. Lightweight, made from ...

View full details

89670

This 6 pack of holiday headbands makes a wonderful gift for a friend or family member with long locks that need to be tamed. The wide fabric band ...

View full details

95676

Welcome one of our new prints into your accessories collection this season with our much-loved printed light weight scarf. Lightweight, made from ...

View full details

95345

I know its shellfish, but treat yourself to our watercolour lobster printed scarf Key features: Approx. 70cm x 180cm 100% Polyester Hand wash sepa...

View full details

95677

Welcome one of our new prints into your accessories collection this season with our much-loved printed light weight scarf. Lightweight, made from ...

View full details

61891

These totally on-trend shell hair grips in bright shiny gold will look fabulous with any hair colour or hairstyle

62143

It's all about pinning hair clips. A beautiful boho chic stylish mixed shell hairgrip