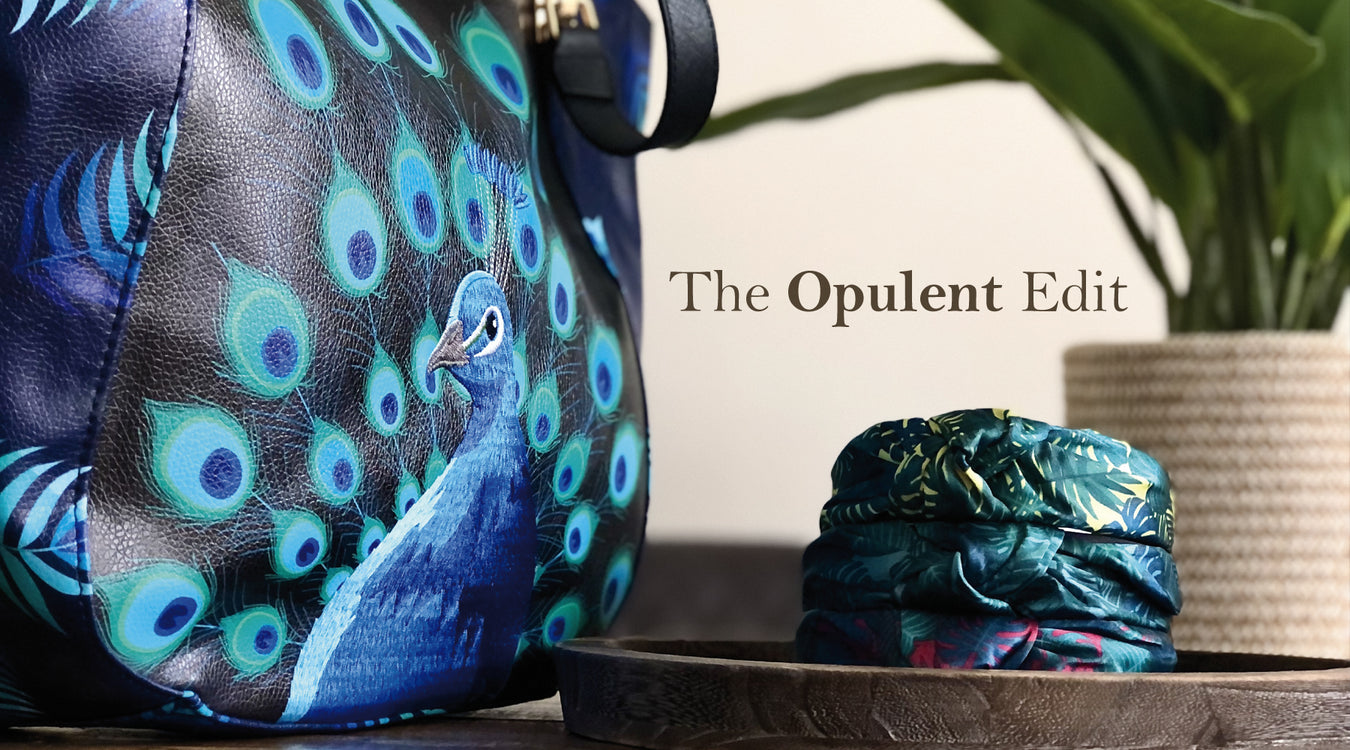 The Opulent Edit
Welcome to the world of the exotic and opulent peacock. One trend that has appeared from time to time but never gone unnoticed and always created a fascination. 
The peacock symbolises luck, beauty and "status", usually owned by the beautiful gardens of luxury mansions; stylish and desirable because of its exotic and inspiring colours.
We would like to show you the captivating and seductive touch that the peacock has also left on our Peacock handbag with embroidery details, and other little gems in our collection.